Spring Decorating Ideas: 5 Easy Ways to Refresh Your Home This Season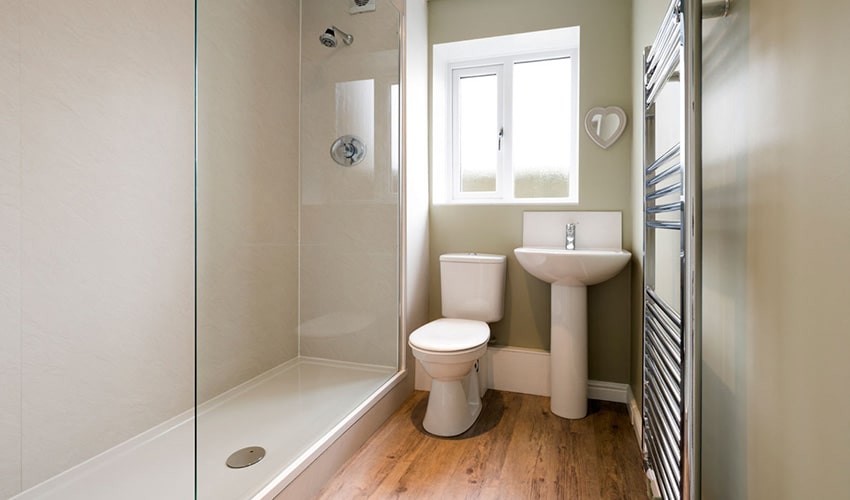 Spring has sprung. For some, that means more than just spring cleaning. Homeowners want to refresh their properties. And why not – in the season that's all about 'out with the old and in with the new'?
The problem is keeping it manageable. It's easy to take the wrong route and, before long, find yourself knee deep in flatpack furniture. Instead, read on for our top five ways to refresh your home this season without any hassle.
1. Rejuvenate the kitchen
When it comes to redecorating, most people start in the living room. The problem? Most improvements here are both costly and disruptive. Instead, look at the kitchen or dining room. Small changes here can make a big difference and give your room a completely new look. Our contemporary and easy to clean kitchen panels are a perfect example. They make for ideal splash-backs and are a great way to update your kitchen in a quick and cost-effective manner.
Here are some other new purchases you can make at a relatively small price:
Cutlery
Crockery
Glassware
Tablecloths
Seat covers or cushions
Coasters and placemats
Wall art

2. Looking to the bedroom
Similarly, it's easy to give your bedroom a new look as we head into spring. No, you don't have to get the paint out, cover everything and spend hours toiling away. Instead, head out and get yourself some new bedding. Sheets, duvet covers and even throws are an easy way to transform your bedroom and keep things current.
3. A new finish for your fixtures
Of course, it isn't all about specific rooms. There's a lot to be said for your home's fixtures if you're looking for a change. Doors and windows can make or break a room's design. As such, giving them a new colour, or just a fresh lick of paint, is a great way to rejuvenate your home's interiors.
4. Spruce up the garden
In the same sense, refreshing your home doesn't have to be purely indoors. With spring in full swing, the weather will soon be getting warmer, brighter and all in all more pleasant. With that in mind, it's certainly worthwhile giving your garden a refresh too:
Clean any flagged areas
Repaint decking or sheds
Add some solar lighting
Purchase new garden furniture
Mow, trim and fertilise your lawn
Plant some colourful flowers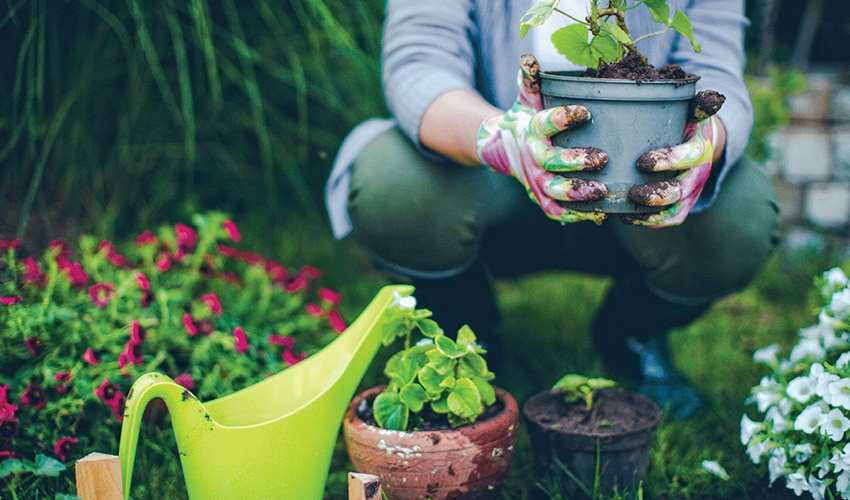 5. A 'new' bathroom
Some homeowners steer clear of the bathroom because they think it requires a complete overhaul to refresh. Fortunately, there are a variety of quick fixes that can make your bathroom look completely brand new, without breaking the bank or taking all the time in the world:
Bathroom wall panels – These are a stylish alternative to ceramic tiles which provide a quick and cost-effective way to transform the look of your bathroom. They can even be installed over existing tiles.
New vinyl flooring – By choosing solid vinyl flooring with no wood content, you can get a new surface in your bathroom that's hard wearing, cost-effective and looks amazing.
Enjoy Spring Savings
Make the most of spring and spruce up your house over the Bank Holiday weekend. For a limited time only, we've dropped the price of many of our best selling products, meaning you can transform your home for less. Shop our spring sale or get in touch with our team for more information.