How Much Does a New Bathroom Cost?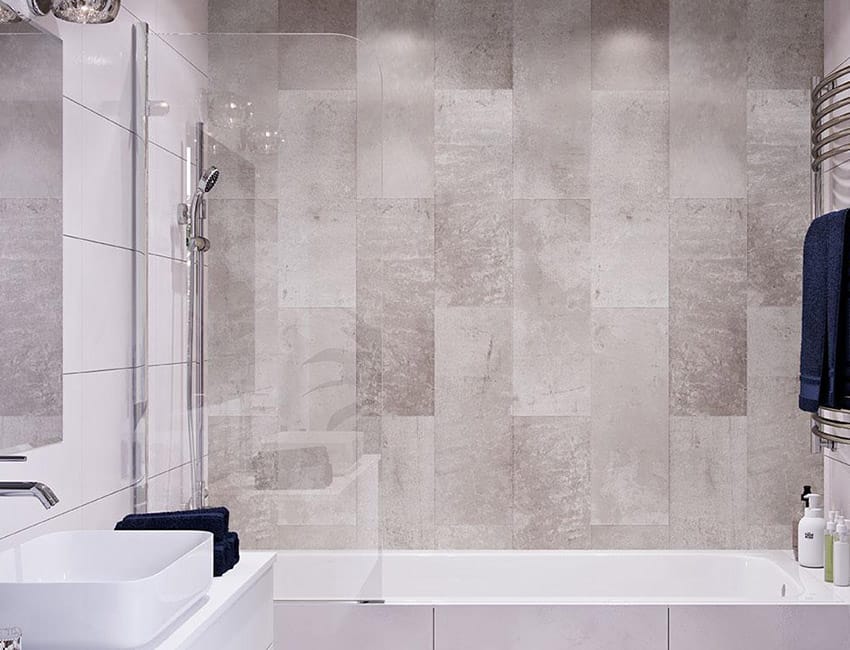 Bathrooms are one of the most important rooms in any home. They're used multiple times every day, and can add serious value to your property. But how much does it cost if you want to overhaul your bathroom and go for something new?
In this post, we'll breakdown the costs and give you some helpful tips on how to replace your dated bathroom on a budget.
What is the total cost of a new bathroom?
Bathroom suites and installation costs vary greatly depending on the size of the room, the work that needs to be carried out and the time it will take.
According to an independent trade comparison site, the average cost of a basic to mid-range bathroom is anywhere between £2,750 and £6,500 in the UK. For premium ranges and bathrooms which require extensive remodelling, you can expect a price tag of at least £7,000.
Now, we realise that's a big expense in the short-term. However, a new bathroom is a very worthwhile investment. Not only will it improve the look and feel of your home, but you could also add around 4-5% onto your property's value.
Cost breakdown & tips
Materials
Typically, a standard bathroom suite will set you back around £1,000. Average mid-range pricing includes:
Bath – £200- £400
Toilet – £100-£300
Basin – £60 – £150
Basic mixer shower – £60+
Power shower – £250+
Shower enclosure – £120 – £300
Generally, this is where you can make the most savings when it comes to a new bathroom. However, if you decide to buy a budget suite, make sure you check the quality and that you choose decent fittings. Otherwise, you'll end up paying twice as they'll need replacing shortly after.
Bathroom removal
Before your new bathroom can be installed, the old one needs to be removed. Factoring in labour costs and skip hire, we recommend you budget at least £300 for this. To keep costs down, enlist the help of a friend and rip out the old suite yourselves – just be careful not to damage any pipes!
Tiling
Although a popular option, tiling comes at a premium. Tiles are difficult and time-consuming to install unless you're highly experienced and if not done properly, you could face damp problems down the line. To get it done right, a professional installer will cost you in the region of £800-£900.
More than you were hoping to pay? PVC wall panels are a great alternative. Fully waterproof and much more budget-friendly, durable bathroom wall panels can be used in showers, as splashbacks or as bath surrounds. You can even find useful how-to videos to learn how to install them yourself.
Labour
Bathroom fitters typically charge a day rate of £150 – £250. While a simple replacement can be done in as little as two days, you might want to consider the additional labour costs of an entire structural redesign. As long as the current layout works for you, it's probably not worth changing.
Flooring
Interestingly, flooring is often left out of bathroom installation quotes to keep them low. However, a new floor can make a big impact next to a white suite and will finish the room off to a high standard. Vinyl flooring works particularly well in bathrooms as it is hard-wearing, can withstand spillages and is highly slip-resistant.
Ready to get started?
If you want to cut the cost of your new bathroom without compromising one bit on style and quality, Igloo Surfaces is here to help. We stock a range of high-quality PVC panels for bathroom walls, floors and ceilings.
To help you decide which design and colour to go for, you can even get four samples for just £1!  What are you waiting for? Fill out our simple form and start your new bathroom journey today.