5 Myths About Bathroom Wall Panels You Should Stop Believing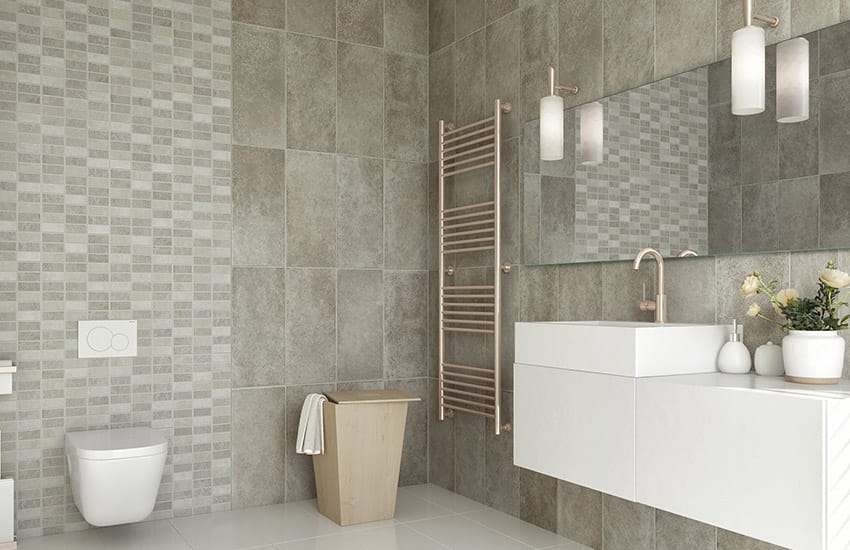 British homes traditionally feature tiling in their bathrooms. However, there are simpler and more cost-effective ways to upgrade your bathroom décor. That's where PVC wall panels come in, but for many people, they're still a relatively new concept.
The problem with this lesser-known option is that there are several misconceptions out there that can put people off. With that in mind, this post will dispel five myths about bathroom wall panels, to help you decide what's best for your home.
1. "Wall panels will look cheap and won't leave a nice finish"
Unfortunately, not all wall panels on the market boast the same quality as ours and some no doubt lack visual appeal. However, at Igloo Surfaces, our PVC wall panels are made from high-quality materials and are available in a range of designs and colours to suit every taste.
Our high-gloss panels mimic high-end back painted glass and our mock marble tiling creates a natural stone effect for a fraction of the cost. Better yet, as PVC panels require minimal grout, there's far less chance of mould or discolouration over time!
2. "PVC panels are only for commercial settings"
Bathroom wall panelling is certainly a popular choice in commercial settings as it's affordable and large areas can be covered in little time. However, as a low-maintenance, budget-friendly option which comes in a variety of styles, it's becoming increasingly popular in domestic households too.
3. "They won't last as long as tiling"
Tiling can sometimes win in terms of longevity. However, that only comes with regular maintenance and re-grouting to keep them looking good. Plus, a spotless finish really calls for a professional and installation isn't cheap – at least £50 per square metre on average.
Instead, wall panels are a more economical, hard-wearing and fully waterproof option. Lightweight yet tough, we're so confident in our panels that we guarantee them for at least 10 years.
4. "Wall panels aren't customisable – they won't fit my space"
Our bathroom wall panels are very versatile and are designed with standard UK ceiling heights in mind. They can be used in showers, as bath surrounds and to create striking feature walls.  Our Arctic Infinity Range offers the most flexibility, with each design available in either 1, 2 and 3 panels, which can be cut to bespoke measurements to suit your needs.
5. "But you need specialist tools to install them…"
Actually, wall panelling is one of the few parts of a new bathroom that can be installed by your average DIYer and is a great way to keep costs down. You'll only need a few tools and materials to install the panels, many of which are included in our handy all-in-one shower kit.
What's more, as panels can be attached to existing tiling, you can revamp your bathroom without a messy removal process. Watch our useful how-to videos or read our simple step-by-step guide to learn how to install your new bathroom wall panels with ease.
Find your perfect bathroom wall panels
Time to stop listening to the myths and put bathroom wall panels to the test. At Igloo Surfaces, we offer a vast array of stunning wall panels for your bathroom, all water-resistant, low-maintenance and highly durable.
Take a look at our full range of bathroom wall panels online, or contact our team for more information on 01709 329117.