4 Benefits of Hygienic Wall Cladding for Authorities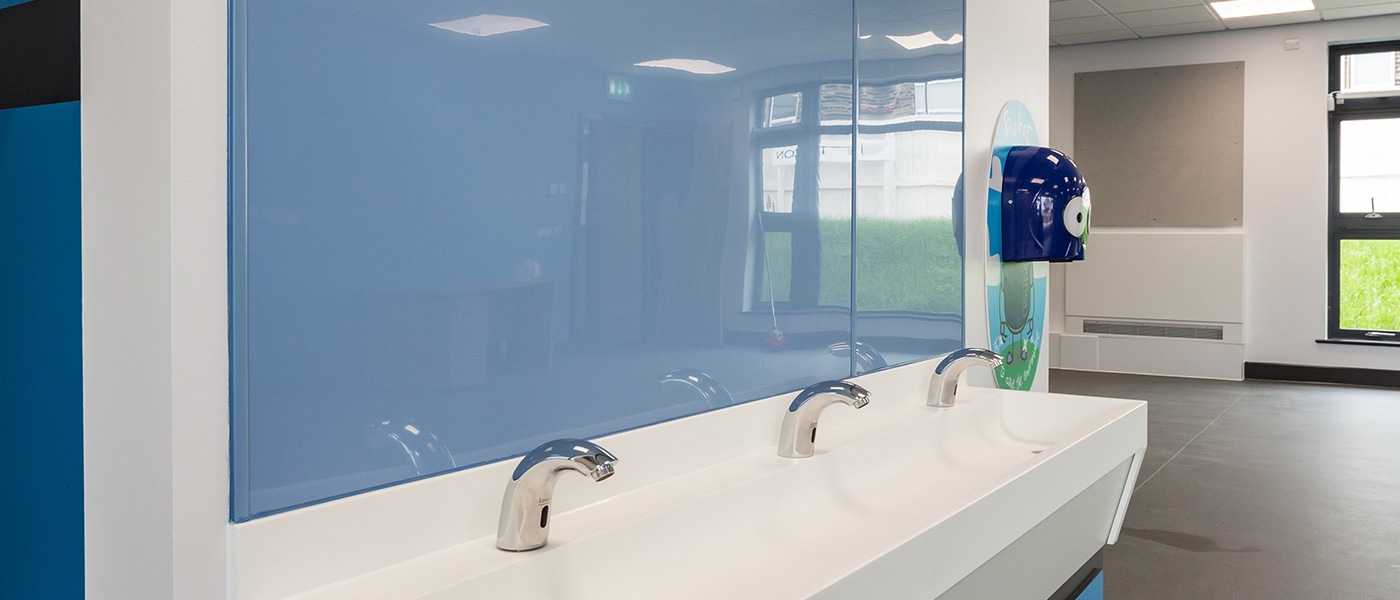 Local authorities and housing associations manage thousands of properties across their respective towns and cities. And at times, it can feel like an impossible balancing act. Managing rent payments and finding homes for people is paired with the task of keeping all properties in a good condition, with continuing repairs and refurbishments.
Fortunately, hygienic wall cladding can make that impossible balancing act a bit more realistic. Read on as we discuss the benefits for local authorities.
1.   Hygienic
As a housing association or local authority, your first concern is hygiene and safety. This is paramount in rooms like the kitchen and bathroom, which need to be completely fit for purpose. Hygienic wall cladding is ideal for kitchen splashbacks, which show up clearly on its surface, as well as being completely waterproof for any bathroom spillages.
2.   Cost-effective
Since 2010-11, local authorities have seen their budgets cut by nearly 50%. This has made it all the more difficult to keep homes in a good state – not to mention things like social care which are also on the plate of local authorities.
Wall cladding is a cost-effective alternative to tiling, giving councils a bit more financial breathing space. While the cost of individual tiles may seem insignificant, it can soon stack up when you're tasked with covering a whole bathroom or kitchen wall. Instead, hygienic wall cladding comes in larger panels, reducing the cost of the job at hand.
3.   Durable
Bathroom and kitchen tiling can easily become damaged, with the odd tile cracking or falling away – or even grouting cracking in places. The result? Local authorities have to send someone out to fix things, adding to their to-do list and costing them more money. With wall panels, this isn't the case. Made from PVC, they're hard wearing and durable for the most testing environments.
With larger panels there's no chance of small parts breaking away or becoming damaged, so you don't have to worry about any small recurring repairs. Even better, they're easy to install so, should anything every need replacing, you don't need to fork out for specialist installation to remedy the problem.
4.   Low maintenance
The next issue on your check-list is maintenance. As well as repairs from damage, local authorities occasionally need to replace and refurbish where homes haven't been kept in a good condition by tenants. Bathrooms and kitchens are problem areas, which often need work because tenants haven't kept up with maintenance.
PVC wall panels require minimal maintenance to keep them working well and looking great. Unlike some wall coverings, they're easy to clean, with any stains or spillages showing up clearly. In the long run, you're less likely to find them in a poor state, with less need for repairs or replacement.
Buy with confidence
Igloo Surfaces offers a range of bathroom wall panels and kitchen wall panels for local authorities and housing associations. With free samples on request and a 10 to 20-year guarantee on our products, you can buy with confidence. We even offer a specialist service for commercial customers to make sure everything goes smoothly throughout design and fitting.
To find out more about how PVC wall panels can benefit you, feel free to get in touch with Igloo Surfaces today.