What's the Best Way to Cover Tiles?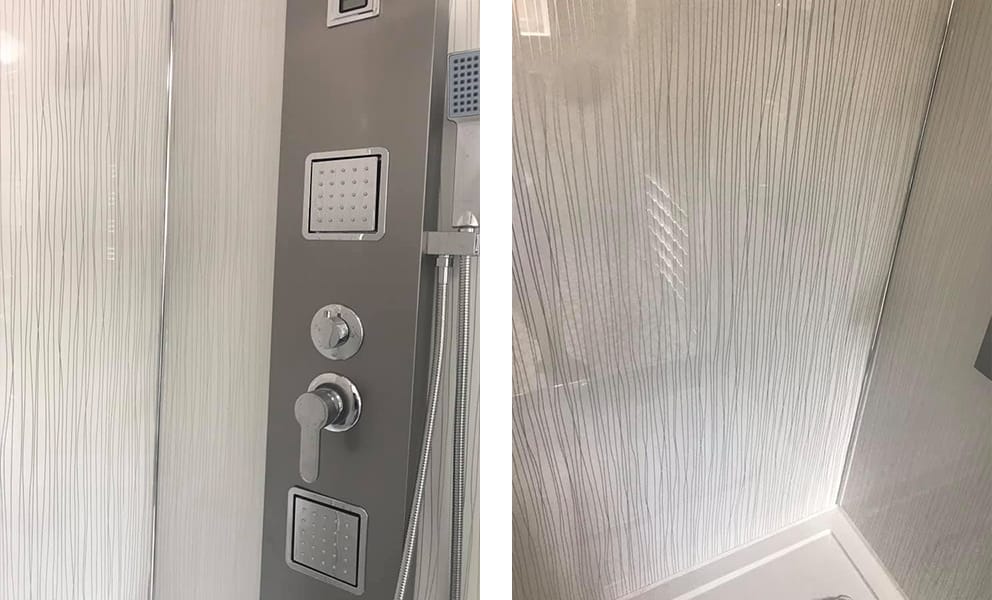 Tiles have traditionally been the most popular way to keep your walls waterproof in the bathroom or kitchen. But they're not for everybody, especially today when a lot of bathroom and kitchen tiles look dated.
The problem is that removing them can be costly, time consuming, messy and pretty stressful. So, what's the alternative? In this post, we'll discuss the various options for covering tiles and which of them comes out on top.
Stickers
Decorative stickers are probably the easiest way to cover tiles. However, they're also the most temporary solution. Water-resistant stickers can be applied on top of old tiles in various sizes. However, as you might expect, they're not going to stand the test of time and the finished look isn't particularly attractive.
Tile paint
If you're simply looking for a different colour, and don't mind the appearance of tiling itself, tile paint could provide the solution. Available in a wide range of colours, it's applied over tiles and grouting, drying quickly for a waterproof surface.
The main downside is that you get what you pay for. The end result simply looks like paint over tiles.
Microcement
Another way to cover tiles is using a decorative coating or 'microcement'. Tiles will need to be sanded down with an oscillating grinder before a bonding bridge or primer is applied. Microcement can then be added to the walls for a smooth, uniform surface.
It's worth noting that microcement requires a suitable varnish to protect it from moisture, which adds to the already arduous process of covering your tiles this way. By this point, it probably would have been easier to just remove the tiles from the wall!
Adhesive tiles
Often hailed as one of the best ways to cover tiles, adhesive tiles offer a quick and easy 'peel and stick' application. Working on ceramic and porcelain as well as a range of other surfaces, they allow you to cover your bathroom tiles with ease.
However, the surface created by adhesive tiles is never truly watertight. Tiles are simply stuck as close together as you can place them, meaning there's always the chance that water can get through tiny gaps.
PVC panels
When you're looking for the best way to cover tiles, it's hard to see past PVC wall panels. Available for both bathrooms and kitchens, PVC panels eliminate all of the problems highlighted with the alternative methods.
They're cost-effective and long-lasting with a 10-20 year guarantee. They're easy to fit on top of existing tiles and completely water-resistant.
On top of everything else, they look great, providing a completely new surface on top of your tiles, with a vast array of style choices. Plain colours, subtle patterns and effects or bold images – the choice is yours.
Ready to cover your tiles?
At Igloo Surfaces, we believe PVC wall panels are the best way to cover tiles by some distance. If you want to see for yourself, you can order up to four product samples for just £1. You'll be given a £5 discount code with your samples, to claim that cost back if you choose to make an order.
Alternatively, if you have any questions about our panels, feel free to get in touch on hello@igloosurfaces.com.