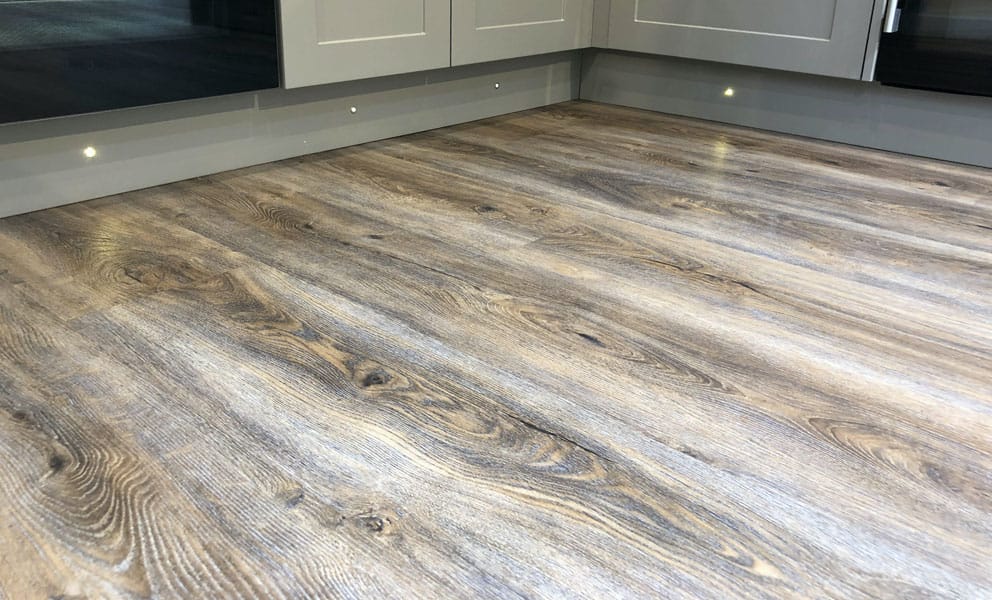 Whether you're moving into a new home or redecorating your current bathroom, your bathroom floor is one of the most important design decisions you'll need to make. From splashes to spillages, the floor will have to put up with a lot over the years – especially if you've got young children! So, what's the best material to choose?
There are various options on the market. While carpet may have fallen out of fashion in recent years, wood, tile, and vinyl flooring are all popular choices for a bathroom. They all have their advantages, but at Igloo Surfaces, our range of vinyl floors promises a high-quality appearance and hardwearing finish.
In this blog post, we'll answer the question 'what is vinyl flooring?' and explain why its benefits make it perfect for your bathroom.
What is vinyl flooring?
Vinyl flooring is a synthetic material made from PVC (poly vinyl chloride). Although it first entered our homes more than 50 years ago, this material has been developed over the years. Today, luxury vinyl flooring is a cost-effective way to protect your floor while adding serious style to your bathroom (or anywhere else you want to put it).
What are the benefits of vinyl flooring?
Durable, comfortable, and with high slip resistance, vinyl flooring has a wide range of benefits that make it a great alternative to traditional materials such as wood.
1.    Hardwearing and waterproof
Wood may look beautiful, but it's rarely a sensible choice for a damp environment such as a bathroom. Not only is the wood itself susceptible to mould and mildew, but the cracks between your floorboards can let in water and potentially cause leaks.
Vinyl flooring, on the other hand, is 100% waterproof and incredibly hardwearing. Ideal for high-traffic areas in the home, it will protect your underlying floor from water damage and help reduce the risk of damp in your bathroom.
2.    Available in various styles
From Antique White Ash effect to chic black sparkles, vinyl flooring is available in a range of colours, textures, and style. This versatile material is a great way to personalise your bathroom and make a style statement – all without having to compromise on practicality.
If you love the look of wood but don't love the thought of having to have it professional treated, maintained, and serviced to prepare it for life in your bathroom, vinyl flooring is the way to go!
3.    Cost-effective and easy to install
Unlike other natural materials such as wood, clay, stone, or ceramic tiles are waterproof. However, they can also be a big investment. According to Checkatrade, it can cost you £200 a day to have tiles installed in your bathroom – and that doesn't factor in the price of the tiles themselves!
At around £36.91 per metre squared, our vinyl flooring at Igloo Surfaces is much more cost-effective. Even better, it's quick and easy to install it yourself, saving you the time and money associated with hiring a contractor.
Put vinyl flooring to the test
Ready to try vinyl flooring for yourself? At Igloo Surfaces, we offer Simplex vinyl flooring in a variety of styles. It's easy to fit, highly durable and even comes with a 10-20 year guarantee. Find your favourite style today!