How to Renovate Your Bathroom on a Budget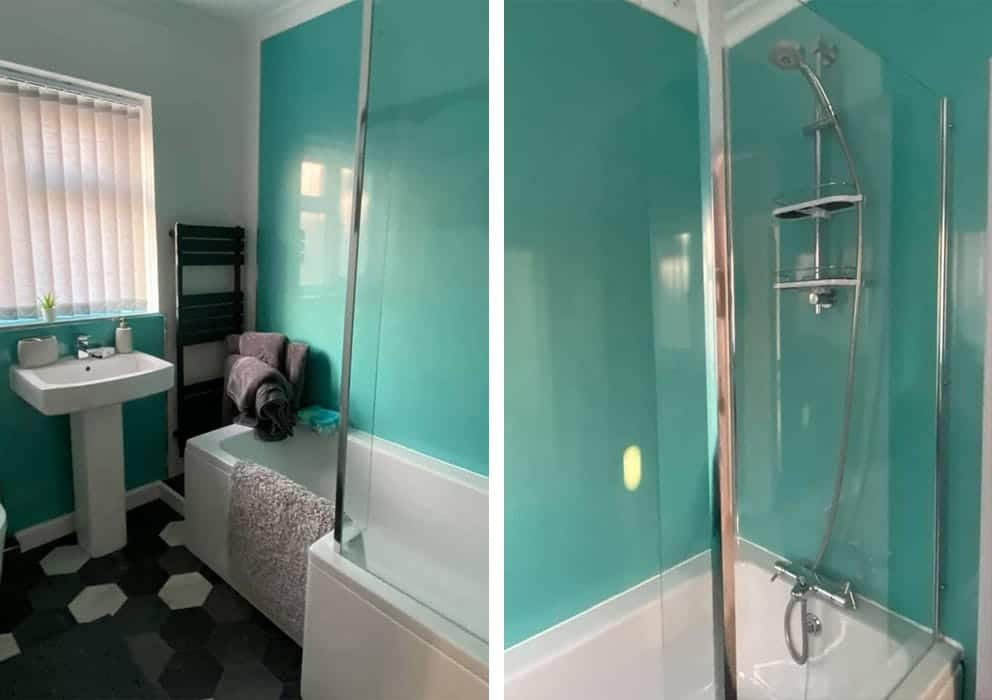 According to MyBuilder.com, the average price of redoing a bathroom can be as high as £7,400. While there's no point in scrimping on quality, we don't believe you need to pay thousands and thousands of pounds to create your dream bathroom.
From design hacks to DIY tips, there are ways to cut costs (but not corners) when tackling a renovation. In this blog post, we'll explain how you can renovate your bathroom on a budget – with truly beautiful results.
1. Use bathroom wall panels
Getting your bathroom professionally tiled can be an expensive process. Not only do you need to factor in the cost of the tiles themselves, but also the cost of the labour to have them installed. This can quickly add up, especially if your bathroom is on the bigger side.
Bathroom wall panels are an attractive and cost-effective alternative. Whether you're after sleek marble, subtle sparkles, or a bold photograph design, there are plenty of options to explore at Igloo Surfaces.
100% waterproof and boasting a 10-year guarantee, these practical panels are the perfect way to achieve a luxurious look without paying over the odds. Even better, they're easy to install yourself – we promise. That means you won't have to pay someone else to fit them.
2. Reuse and recycle
'Out with the old, in with the new'. When renovating, it can be tempting to fall into this trap. But if your existing bathroom contains elements that could be reused, you may as well be washing money down your (brand new) sink.
Instead of ripping out your functional bath and replacing it with a new one, for example, consider just changing the fixtures. Statement taps can transform the feel of your bathroom and are much more economical than a whole new tub. Or if you want to enhance the look of your shower, try fitting an all-in-one shower panel kit. This can create the appearance of a brand-new unit for a fraction of the cost!
3. Change your lighting
Almost nothing will make a bathroom look dingier than bad lighting. High-quality LED lights don't have to be expensive and are a simple way to update your style. Search for bulbs that can be housed in your ceiling panels or go for Hollywood glam with a lit mirror.
Because they don't usually have large windows, bathrooms are typically the darkest room in the house. If you've been making do with inadequate lighting, you may be surprised at how big a difference new bulbs can make. The right lights will instantly make anywhere look clean and modern, and by placing them strategically in your bathroom, you can really freshen up your home.
Find your perfect bathroom wall panels
Whatever your dream bathroom looks like, Igloo Surfaces can help you turn it into a reality. Discover our full collection of bathroom and shower panels today.
Got questions about our panels? Give us a call on 01709 329117! A member of our team will be more than happy to help.