How to Incorporate Wall Art with Bathroom Panels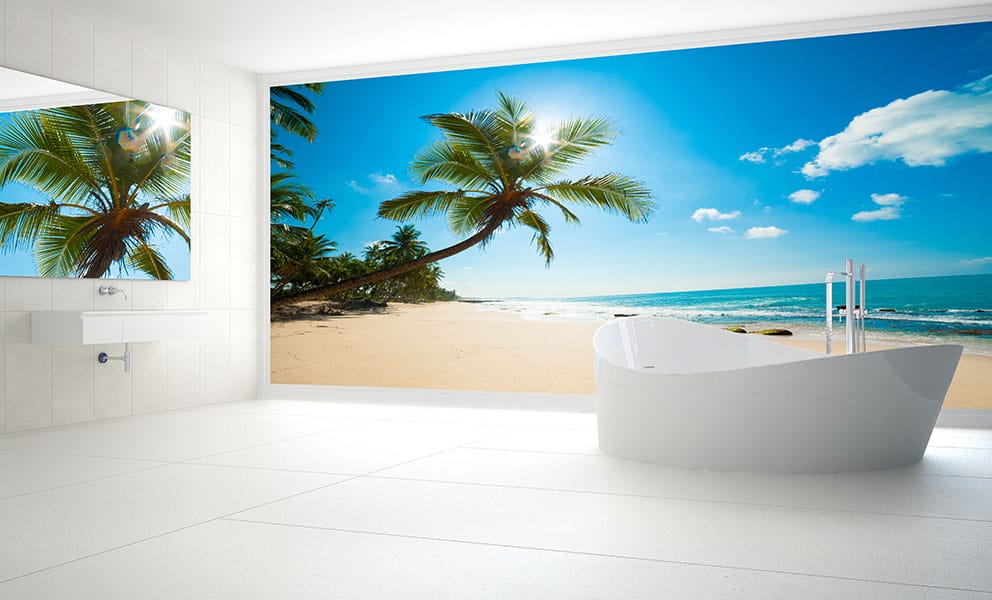 Do you want a bathroom that really stands out? If neutral colours and textures aren't your style, you may be wondering how to create a bold bathroom that reflects your personality. At Igloo Surfaces, we have the solution – wall art you can achieve with bathroom panels.
We don't think twice about hanging up art in our living rooms or bedrooms, but art for your bathroom can be tricky to get just right. In this blog post, we'll guide you through the wall art bathroom panels in our breath-taking Arctic Infinity range and explain how you can incorporate this style into your décor.
1. Choose your theme
One of the best things about wall art bathroom panels is the way they transform your home. Wherever you live, the right panel can transport you to faraway countries, iconic cities, and tropical beaches. All you need to do is open a door!
In our Arctic Infinity range, you'll find a handpicked selection of artistic panels. From our statement Statue of Liberty panel to the serenity of our Waterfall panel, these designs feature large-scale imagery that's perfect for creating your dream feature wall.
Whether you want a reminder of a favourite holiday or a natural scene that will make your bathroom pamper sessions more relaxing than ever, there's plenty to choose from at Igloo Surfaces. Our collection includes everything from swimming dolphins to headphone-wearing pineapples – so why not browse the full range to find your perfect fit?
2. Calculate how many panels you'll need
Bathrooms are rarely a standard shape and size. If your room has features such as alcoves and irregularly spaced windows, you might feel wary about fitting your panels – but don't worry! It's quick and easy to cut our panels to size using a fine-toothed jigsaw or hand saw.
To calculate the number of panels you'll need, ignore any irregular features for now and start measuring the bathroom wall you'd like to cover. Once you have your measurements, you can work out how your ideal number of panels by dividing the width of your wall by the width of your chosen panels. All of our decorative panels measure 1,220mm wide – so unless your bathroom is very big, you'll probably need 1-3.
3. Style your wall art bathroom panels
Whichever bathroom panel you choose, our Arctic Infinity designs are sure to make a statement in your home. Style the rest of your bathroom simply and let the panel do the talking, or go all-out with themed décor – the choice is completely up to you.
If you want to complement your new panels and create a clean finish that will make the design pop, ceiling panels and edgings are the ideal touches. Our edgings and trims are available in a rainbow of shades, making it easy for you to colour-match your bathroom. Try striking blue to continue a tropical theme!
Create your escape with Igloo Surfaces
If you like to dream of sandy beaches will soaking in the tub, or want to bring a sense of adventure to your daily showers, our wall art bathroom panels are the perfect choice. Explore the complete collection today.