How to Cut Bathroom Wall Panels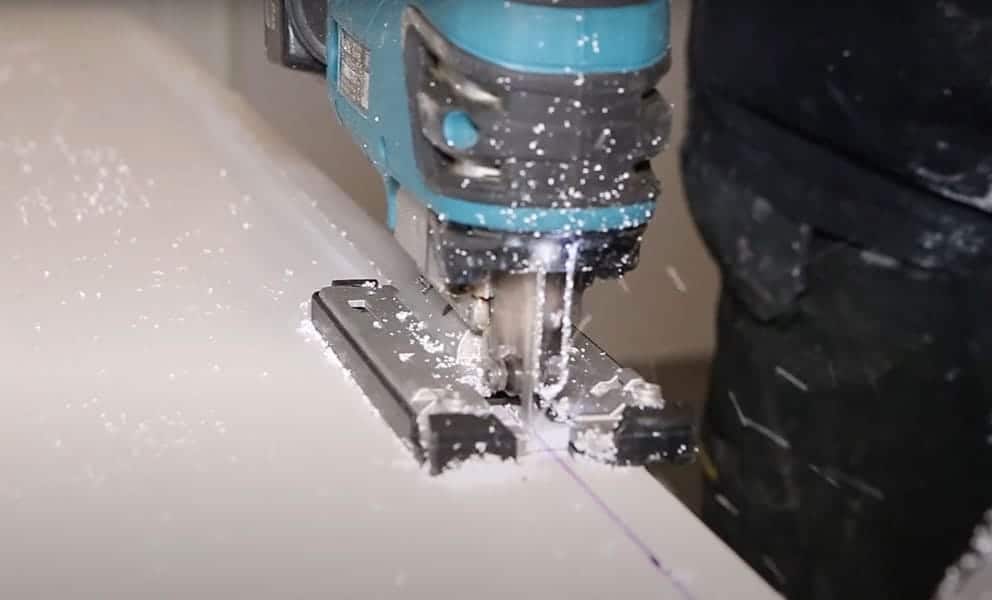 At Igloo Surfaces, our PVC bathroom wall panels combine a hard-wearing finish with total ease of installation. Whether you're working to a budget or simply want a quick, high-quality, and mess-free finish, they're the perfect solution for your home. But how do you cut our bathroom wall panels to size?
Whatever the dimensions of your bathroom, it's quick and easy to fit our panels. In this blog post, we've put together a simple step-by-step guide that covers everything you need to know about cutting your new bathroom wall panels to suit your space.
How many wall panels will you need?
When buying your wall panels, the first step is to decide how many you'll need to cover your bathroom. To calculate the number you need, all you need to do is measure the width of the area you're redecorating and divide this by the width of the panels you're using.
Let's say you want to line the wall behind your bathtub. If this area measures 2.5 metres and your chosen panels have a width of 250 mm, you will need to buy 10 panels to cover the space completely.
Cut your panels to size
Few bathrooms are a standard shape or size. Alcoves, windows, and sloping ceilings can all change the dimensions of the area you want to cover, meaning you'll need to trim your panels to achieve the perfect fit.
If you're wondering how to cut bathroom wall panels, the good news is that it's quick and easy to DIY at home. All you'll need is a fine-toothed hand saw or jigsaw, as our PVC panels are flexible enough to cut by hand. You can find more detailed instructions in our help guides.
This makes our bathroom PVC panels a much more practical choice than traditional tiles, especially if your bathroom (or your chosen tile design) isn't a standard shape. Stone or ceramic can be incredibly difficult to cut, usually requiring specialist tools and tradespeople. This can be a messy, expensive, and time-consuming process!
Ensure a tight fit
For a bathroom wall that is 100% waterproof, you'll need to make sure that there are no obvious gaps in between your panels.
If you've chosen a design that is 10 mm thick – such as our on-trend marble urban panel, driftwood ash panel, or industrial-inspired grey concrete panel – your panels will interlock using an innovative tongue and groove system. This means you can click the panels together to minimise the space between them.
If you've chosen a design that is 2.5 mm thick, such as the decorative panels in our Arctic Infinity range, you'll need to apply adhesive to paste the panels on your wall. Simply add a thin bead of silicone in between each panel to create a fully waterproof seal.
Find the perfect fit for your bathroom
At Igloo Surfaces, we stock a wide range of PVC bathroom wall panels. From tropical beach scenes to urban concrete (and everything in between), there's something to suit every style – all with the same water resistance, durability and easy cleaning.