How To Create a Bathroom Feature Wall Without the Hassle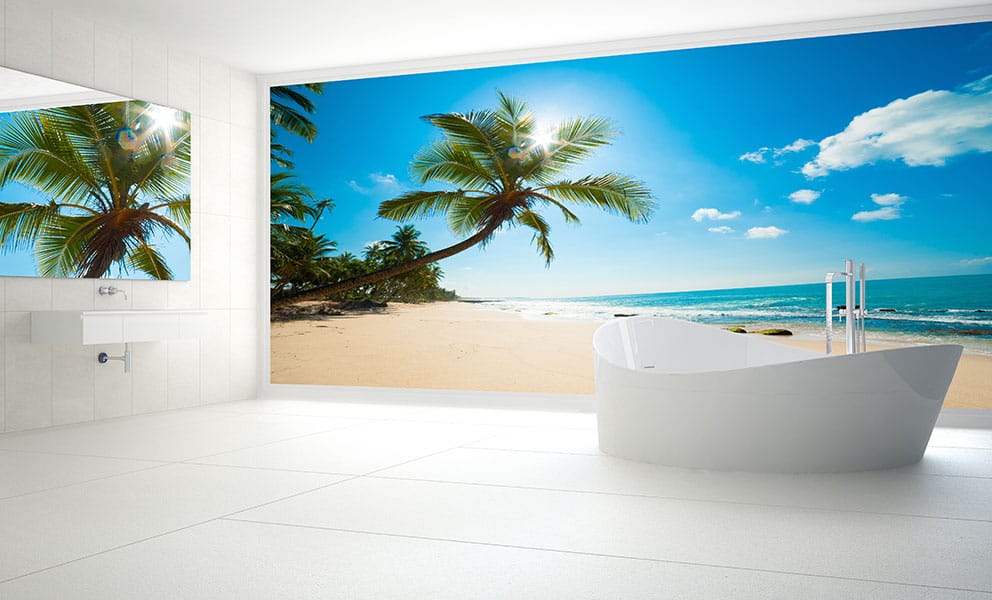 From contrasting colours to striking scenery, there are endless options when it comes to creating a feature wall for your home. And if you thought you had to constrain your creativity to your living room or bedroom, think again.
Feature walls are also a stylish way to inject personality into your bathroom. No matter the shape or size of your room, the right design can transform your home into a haven. But what's the best way to realise your vision without the hassle?
By using PVC wall panels, you can easily create the bathroom feature wall of your dreams. Below, we've outlined why they're the perfect way to create a bathroom feature wall without any faff.
You can easily create different effects
Introducing natural materials to our homes has long been thought to boost our moods. But as anyone who's tried creating a wooden, brick, or marble feature wall will probably know, the installation process can be anything but soothing!
If you want to achieve the all-natural look without the time, expense, and mess of the real deal, our range of PVC wall panels is the perfect solution. High quality and easy to install, panels such as our brick and pezzo wood effect panels are ideal for creating statement feature walls that will give your family bathroom a luxurious spa-like feel.
Chop and change your look
Almost by definition, feature walls are designed to be bold, beautiful and stand out. But what happens when your style changes and you're stuck with a wall that no longer suits your taste?  If you've created a wall using expensive materials such as marble or mosaic tiles, the process of redecorating your bathroom won't just be messy – it will also be incredibly costly.
With PVC panels, you can easily update your décor. Want to switch from chic sparkles to understated stone? Simply remove your panels from the wall and replace them with your new design, making this a high-impact yet low-commitment approach to creating your bathroom feature wall.
Enjoy the scenery
For a bathroom feature wall that utterly transforms your space, explore the PVC panels in our Arctic Infinity range. Perfect for armchair travellers (or should that be bathtub travellers?), these scenic panels will bring the outside in, enabling you to enjoy the sights of New York, London, or a tropical island – all from the comfort of your bathroom.
The level of detail in our Arctic Infinity range would be impossible to achieve without wallpaper, and has the added bonus of being 100% waterproof to boot. That means it's the perfect choice for a bathroom feature wall that will stand the test of time, protecting the wall beneath from water damage and damp.
Create your bathroom feature wall
Want to build a bathroom feature wall without the hassle? Discover our full range of PVC bathroom and shower wall panels at Igloo Surfaces. Whether you want a bold block colour or a wanderlust-inducing print, find your perfect fit today.