How to Choose the Right Finishing Trim for Your Bathroom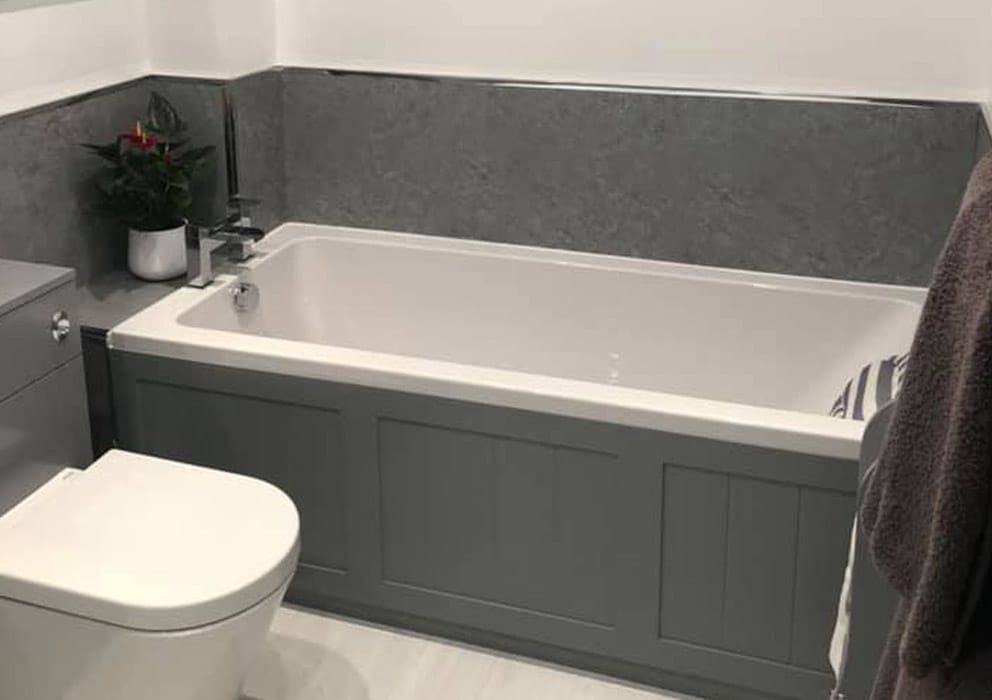 So, you've chosen your PVC bathroom wall panels. The next step is to find the perfect finishing trim to go with them – but with so many to choose from, how can you make sure you're buying the right fixtures for your requirements?
At Igloo Surfaces, you can find the following trims:
Two-part edge trims
Internal corner trims
External corner trims
Two-part joint strips
Cladseal base trims
Wall and ceiling centre joint trims
Wall and ceiling cornices
The number and type of finishing trims you'll need will depend on various factors. In this blog post, we'll explain everything you'll need to consider in order to choose the right finishing trim for your bathroom.
1. What shape and size is your bathroom?
The shape of your bathroom is the main deciding factor when it comes to choosing your finishing trims. If your bathroom is a neat square or rectangle, this will make your job a lot easier – you'll need four corner trims and then enough straight, external trims to cover the rest of the perimeter.
To work this out, measure the perimeter of your bathroom and divide this number by the length of the finishing trim you're considering. At Igloo Surfaces, most of our trims measure between 2400 and 2500 mm.
If your bathroom is an unconventional shape, you'll need to count the number of corners in your room and purchase your corner trims accordingly.
2. Do your chosen wall panels reach your ceiling?
Although your PVC wall panels should reach your ceiling (you may have to cut them to size), you'll still need to purchase enough ceiling trims to cover the top of each panel. Not only will this ensure a professional finish, but it will also provide a clean edge, helping to seal the gap and prevent moisture from seeping through to the wall beneath.
If your bathroom has a particularly high ceiling, bear in mind that you may need to add additional panel strips in order to cover your wall completely.
3. What style do you want to create?
Practicality isn't the only factor to consider when choosing your finishing trims. The look of your trims can transform the whole feel of your bathroom, either seamlessly complementing your panels or detracting from them completely.
At Igloo Surfaces, we stock edgings and trims in a wide array of colours. Whether your bathroom panels are an elegant grey, warm beige, or bold blue, we've made it easy to find the trim that matches perfectly. Alternatively, opt for classic white trims. These can frame your panels and help your chosen design stand out.
Find your perfect finishing trims today
If you're looking for inspiration, discover our full collection of edging, trims, and adhesives. Whatever the shape, size, and style of your bathroom, you'll find everything you need to create your perfect finishing touches today.
Need help choosing your trims? Give us a call on 01709 329117 and a member of our team will be happy to help.