Do You Need Underlay for Vinyl Flooring?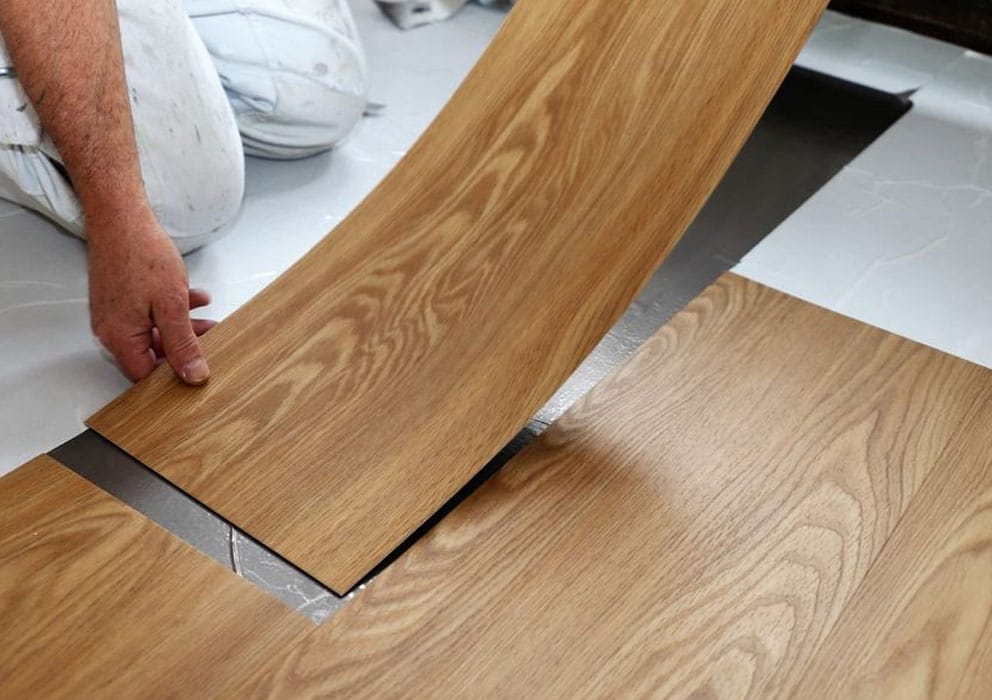 Vinyl flooring is a fantastic material for your kitchen or bathroom. Hardwearing, waterproof, and with high slip resistance, vinyl provides a range of great practical benefits whilst also looking beautiful. But if you've never laid vinyl flooring before, you might have questions. What exactly is vinyl flooring? What's the best way to install it? And do you need underlay for vinyl flooring?
In this blog post, we'll answer all of these questions. Read on to discover how you can bring the benefits of vinyl into your home.
What is vinyl flooring?
Vinyl flooring is made from polyvinyl chloride, a synthetic polymer. Sometimes also known as linoleum or lino, vinyl has long been a popular choice in our kitchens and bathrooms. This is because it's easy to clean and highly durable, making it ideal for high traffic areas in the home.
Do you need underlay for vinyl flooring?
No, you do not need underlay for vinyl flooring. Although you will need an underlay for wood, carpet, or laminate, you can apply your vinyl flooring onto your floor directly. This is partly thanks to the design of PVC panels, which usually feature a base layer that acts as an inbuilt underlay.
If your floors are in particularly bad condition, you may choose to put down an underlay for added support, protection, and insulation. But if your floors are okay, this won't be necessarily. In fact, you can even install our Simplex vinyl flooring on top of existing panels or tiles!
How do you install vinyl flooring panels?
Installing our vinyl floor panels is quick and easy. Available in packs of eight, each of our panels measure 305 mm x 610 mm. You can cut the panels to size using a fine-toothed jigsaw or handsaw to create the perfect fit.
Unlike our PVC wall panels, you won't need any adhesive to install our Simplex vinyl flooring. That means there's no prep or curing process required – all you need to do is click our panels into place using the handy tongue and groove system. The panels will interconnect to provide a tight fit, smooth finish, and solid floor. Simplex by name, simple by design!
What are the benefits of vinyl flooring?
As well as being beginner-friendly and easy to install, vinyl flooring comes with a range of benefits. These include:
High slip resistance, ideal for damp areas such as kitchens or bathrooms.
Water resistance prevents damage to the underlying floor and removes the need for an underlay.
Hardwearing surface makes vinyl flooring perfect for busy family homes.
Explore our Simplex vinyl flooring at Igloo Surfaces
At Igloo Surfaces, we stock high-quality Simplex vinyl flooring in a range of chic shades and on-trend textures. Whatever your preferences, we'll help you find flooring that suits you down to the ground. Best of all, it comes with a 10-year guarantee – so you can feel confident and comfortable with your bathroom floor for years to come.