Can You Put Bathroom Wall Panels over Tiles?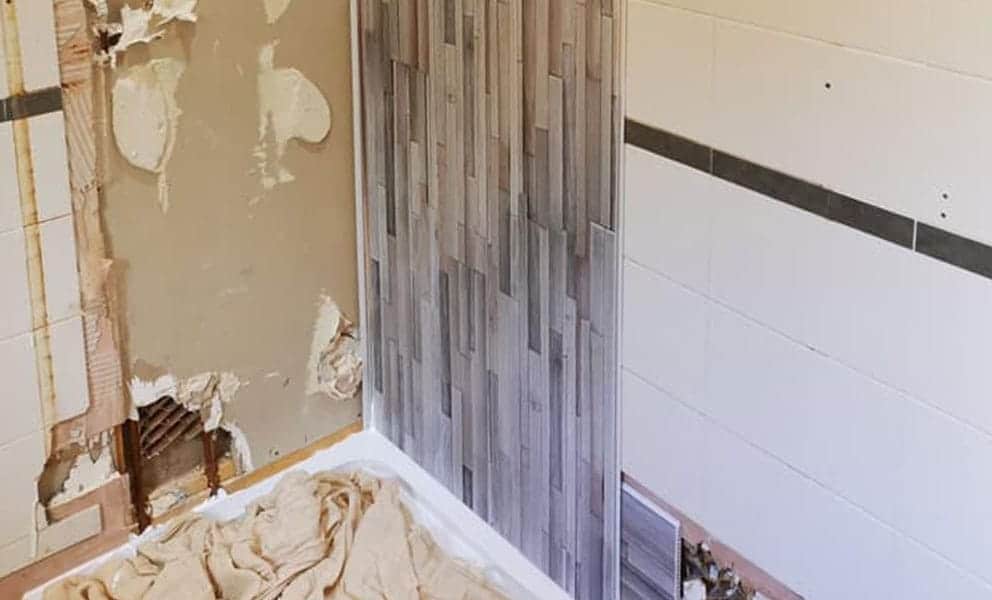 Bathroom wall panels are a modern, durable and cost-effective alternative to tiled walls. However, removing tiles to replace them with wall panels can be messy, time consuming and expensive if you're getting someone else to do it.
To make things easier, many customers ask 'can you put bathroom wall panels over tiles'? Read on as we provide everything you need to know.
It's a 'yes' from us
The good news is – yes, you can put bathroom wall panels over tiles. At Igloo Surfaces, our wall panels have been designed with convenience in mind, so they can be installed directly over existing tiles.
That saves you a lot of time removing the existing tiles or the cost of getting someone in to do it for you. It also allows you to sidestep the mess caused by removing tiles, and potential damage to your bathroom floor when all those tiles are coming off the wall. It will even save you a trip to the tip to get rid of all the waste too.
How to put bathroom wall panels over tiles
The process of putting bathroom wall panels over tiles is much the same as installing them onto a bare wall, as outlined in our 15-step guide.
However, to summarise, you simply need to add adhesive to the corner sections and fit them to the wall, measure up and cut the panels to size, apply adhesive to the tiled wall and corner trim, then place the panel on the wall and smooth out any air.
All that's left after that is to add the side edge joint strips and top trims.
Should you put bathroom wall panels over tiles?
As explained above, putting wall panels over tiles is certainly an option for your bathroom. The final question to ask is whether you should do it. To make that decision easier, it's worth considering the various benefits bathroom wall panels offer compared to tiles.
First and foremost, they provide a more modern look. Bathroom wall panels are available in a vast array of styles, giving you a lot more freedom when it comes to the design of your bathroom.
On top of that, they're easier to clean. Once you have put bathroom wall panels over tiles, you'll simply need to wipe them down to keep them hygienic and looking at their best.
Finally, they're durable and long-lasting. Made from hard-wearing PVC, your bathroom wall panels will continue to work well and look great long into the future. For added assurance, we provide a 10-20 year guarantee with all our products.
Find your perfect bathroom wall panels
Ready to put bathroom wall panels over your tiles? Igloo Surfaces offers a selection of modern, hard-wearing products that allow you to do it with ease. Browse our full range of bathroom wall panels today to find the right style for your bathroom.