Are Bathroom Wall Panels Better than Tiles?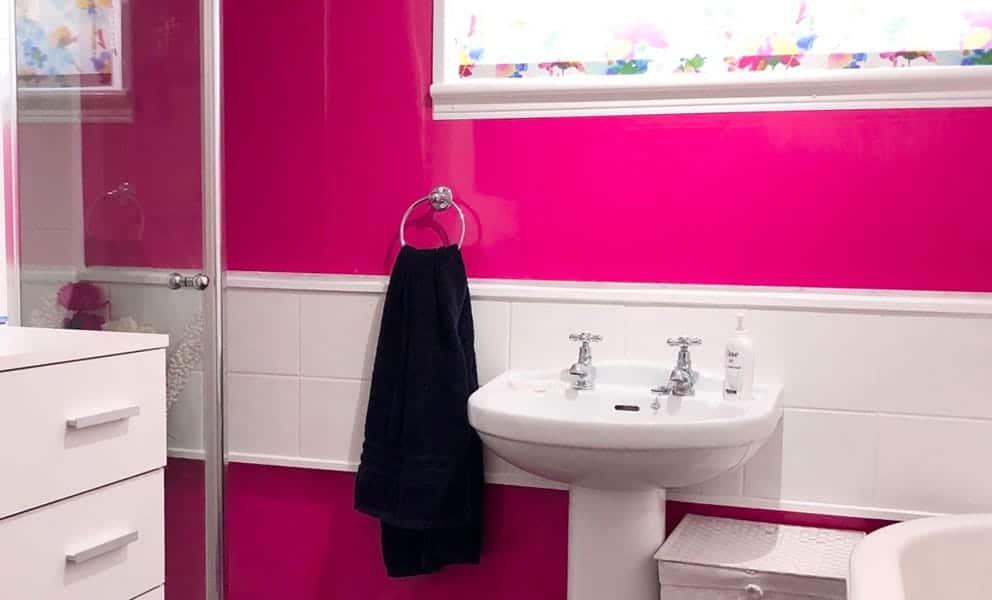 If you're redecorating your bathroom, one of the first decisions you'll need to make is what you want to put on your walls. Not only is this an important decision from a design perspective – it's also key if you want to protect your bathroom walls from water damage, damp and mould.
Two of the most popular options for bathroom walls are PVC panels and tiles. Tiles might be the traditional choice, but if you're wondering 'are bathroom wall panels better than tiles?', there are a number of reasons why you should consider these low-hassle alternatives instead.
In this blog post, we'll explain why wall panels could be a better choice for your bathroom renovation than tiles.
Bathroom wall panels are easier to install
Retiling a bathroom wall is no mean feat! From preparing the underlying wall to waterproofing your grouting, there are lots of steps to consider if you want to do the job properly. This can be tricky and time-consuming, especially if you don't have a lot of DIY experience.
By contrast, installing your bathroom wall panels is quick and easy. All you need to do is apply your adhesive on the back side of the panel and stick it in place – a perfect DIY project for beginners and experts alike.
Bathroom wall panels are more cost-effective
If you've decided to tile your bathroom, it's not just the price of the tiles themselves you'll need to budget for. Whether you plan to install them yourself or hire professional help, the cost of tools, supplies, or labour can quickly add up. According to data from Checkatrade.com, the average cost of tiling a medium-sized bathroom is £850 – a serious investment for any homeowner.
At Igloo Surfaces, the prices of our high-quality PVC panels start from around £50-60 for a pack of four. This makes it a much more cost-effective option for redecorating your bathroom. Best of all, you won't need to factor in the cost of specialist supplies or professional installation either!
You can easily chop and change your look
Want to redecorate your bathroom but don't want to commit to a new look? Whether you're in rented accommodation, planning to move house soon, or simply like to keep your options open, bathroom wall panels are much more versatile than tiles.
As we mentioned earlier, retiling a bathroom can be a costly – and inconvenient – process. It's also very difficult to remove tiles intact, which means redecorating can result in a large amount of waste.
With bathroom panels, you can easily switch up your look to suit your style. And if you ever fancy a change? Simply remove your panels intact and replace them with your new choice for a fresh (and faff-free) look.
Upgrade your bathroom today
At Igloo Surfaces we specialise in PVC bathroom wall panels that are high-quality, low maintenance and easy to install. From classic marble effect to bold block colours, we stock a wide range of options to help you create your dream bathroom. Discover the full range at Igloo Surfaces today!