A Guide to Preventing Mould on Your Bathroom Ceiling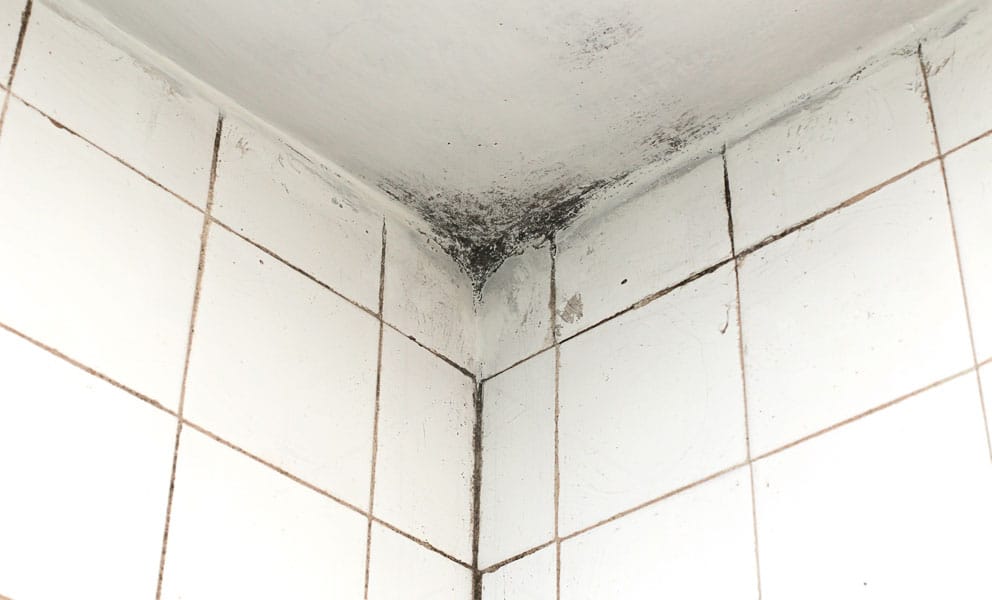 Your bathroom should be a relaxing space in your home – a place to unwind and wash away the worries of the day. But if your bathroom ceiling has a mould problem, your room can quickly go from a haven to a potential health hazard.
Unfortunately, a damp bathroom provides the perfect environment for mould and mildew to grow. Nothing will ruin a relaxing bath like seeing black spots on your ceiling! So, how can you prevent mould from growing and keep your bathroom clean and fresh?
In this blog post, we've put together the ultimate guide to keeping your bathroom mould-free.
Why does mould grow on my bathroom ceiling?
Your bathroom walls, floor, and ceiling can all become hotspots for mould. This is because mould likes to grow in damp, poorly ventilated conditions.
When steam rises from your bath, shower, or sink, it will be attracted to cold surfaces such as your ceiling. If there isn't a sufficient airflow, this steam will become condensation that will eventually lead to a damp problem – enabling mould and mildew to thrive.
As well as looking unsightly, mould can potentially endanger your health. Inhaling mould can lead to allergies, asthma attacks, and even skin issues. That means it's vital to sort the problem if you're battling mould in your bathroom.
How to prevent mould from growing on your ceiling
The good news is that by making a couple of simple changes to your bathroom, you can prevent mould from growing on your ceiling.
Ventilate the area
Good ventilation is the key to preventing mould. If there's a window in your bathroom, make sure to open it after every bath and shower, as the increased airflow will help to clear steam before it hits your surfaces and turns into condensation.
If you don't have a window, consider installing an extractor fan to 'extract' excess moisture from the air. By placing the extractor fan high up on your wall, or even on the ceiling itself, you can target the condensation that lands on your bathroom ceiling.
Protect your bathroom ceiling
Sometimes, mould can seem inevitable even with adequate ventilation. For extra protection, we recommend that you cover your ceiling in a material that will prevent mould from building up (untreated plaster will absorb steam).
There are several possible options. Anti-mould paint is a popular choice in certain rooms of the house, but because it's not usually waterproof, it might not be a suitable for your bathroom.
Ceiling panels, also known as ceiling cladding, are an excellent way to protect your home from mould and mildew. At Igloo Surfaces, our panels are made from high-quality PVC – a material that won't absorb steam. Available in a range of chic finishes, ceiling panels will protect the ceiling beneath while adding a stylish finish to your home. We think that's a win-win!
Prevent bathroom mould with PVC ceiling panels
Want to get rid of unsightly mould spots for good? With our range of 100% waterproof ceiling panels, it's quick, cost-effective and easy. Browse our complete selection today to find the perfect solution for your bathroom.