4 Bathroom Design Trends for 2021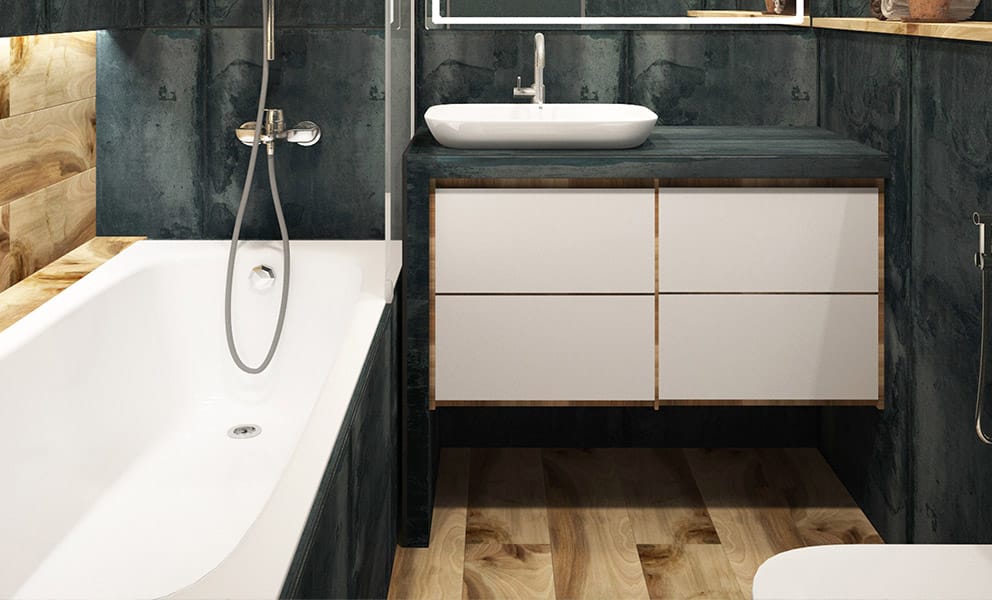 Are you considering revamping your bathroom but don't know where to start? Finding the right style for your bathroom can be tricky, especially if you're not sure which materials are best for your walls and floor.
From paint to decorative panels, there are lots of options out there. To help you find your perfect décor, we've put together a list of the top bathroom design trends for 2021. We can't think of a better way to ring in the new year than with a brand-new bathroom that would look at home in a magazine!
Geometric patterns
Sleek but certainly not boring, geometric patterns will be one of 2021's hottest bathroom design trends. Ranging from the regular rectangles of our Carrara décor tile effect panel to patterns that feature contrasting sizes and shapes, this trend is a great way to add interest to your walls without adding an overwhelming design.
Go bold with a feature wall
Feature walls have found their way into every room of the house – and our bathrooms are no exception. A feature wall is a different colour or design from the rest of the room, creating a stand-out look that enhances the rest of your décor.
This could be as simple as painting one wall a striking shade. However, why not explore our range of stunning scenic panels, such as a waterfall? The ideal way to bring a touch of the exotic to the everyday, our hardwearing panels will transport you to your dream destination while protecting your walls from damage.
Natural finishes and textures
We all like to feel close to nature. Its soothing properties are especially relaxing in a bathroom, so it's no surprise that natural finishes are one of the biggest bathroom trends for 2021.
Marble, travertine, copper – at Igloo Surfaces, many of our wall panels have been inspired by the natural world. We've chosen shades and finishes that complement any style, combining the natural beauty of stone with the practicality (and affordability) of PVC.
Industrial inspiration
If you prefer a more urban look, the good news is that industrial finishes are also a top trend for 2021. Think exposed lighting, grey tones, and upcycled hardware.
Our grey concrete wall panel is the perfect way to introduce the industrial trend to your bathroom. Basically as hardwearing as the real thing, these panels are beautifully textured with a wonderful variety of grey tones that is sure to add depth to your décor.
Find your perfect bathroom wall panels
Whether you prefer to follow the trends or set them, Igloo Surfaces can provide the bathroom wall panels to help you achieve the best results. Our range includes a wide variety of colours, styles, and textures – all of which will keep your walls safe and dry beneath.
100% waterproof and easy to clean with a damp cloth, our complete range of bathroom and shower panels are just waiting to be explored. If you would like to find out more about our collections, please don't hesitate to get in touch with us on 01709 329117.