4 Bathroom Colour Ideas for Small Bathrooms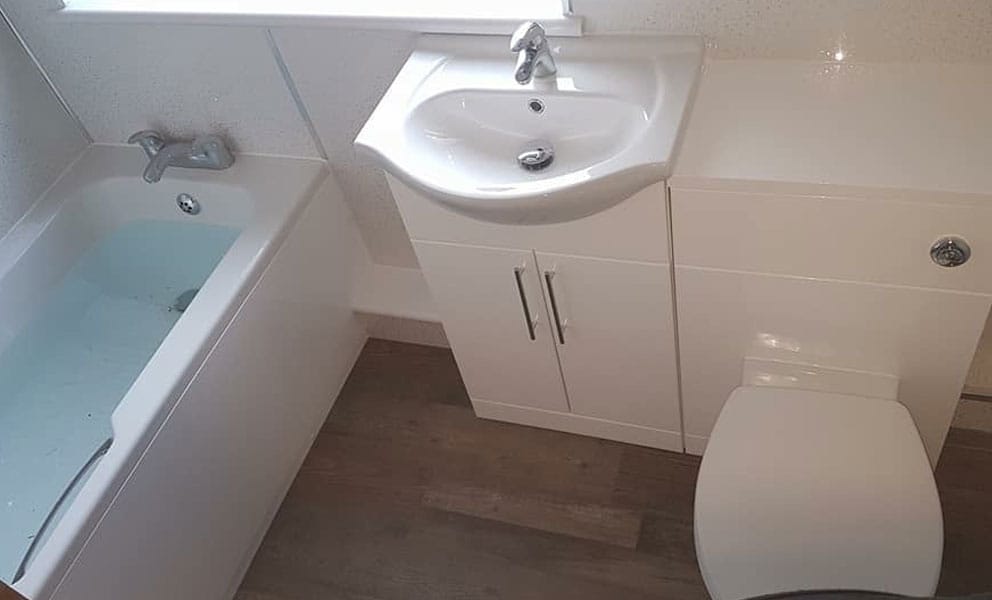 Bathrooms are one of the most important rooms in any home. But they're also one of the most functional rooms, which is why their layout is often about fitting things in rather than making them spacious and inviting.
The result is that a lot of homes have small bathrooms, whether it's the family bathroom or an ensuite that's been squeezed in adjacent to the master bedroom. Fortunately, even the smallest bathrooms can look great with the right colours.
Read on as we look at four bathroom colour ideas for small bathrooms.
1. White
White is hailed as the best colour for small rooms because it naturally reflects light, making spaces look bigger. That might work in bedrooms or reception rooms, where other colours are used to add depth.
However, many bathrooms will already be dominated by fixtures that are white – your sink, toilet and bath. Having all white walls can make the space look bigger, but it might come at a cost to the overall look and feel of your bathroom.
That said, if your bathroom has plenty of other colours – from the floor, shower, shower curtain and towels – you can't beat white walls for adding a spacious appearance.
2. Off white
If you want the light-reflection of white without the overwhelming all-white appearance, and off-white shade can work wonders in your small bathroom. Shades like seafoam, linen and cesco are light enough to create a spacious look but still have a tinge of colour to distinguish them from your porcelain features.
3. Blue
With all the warmth and steam from baths and showers, one of the main issues with small bathrooms is that they feel stuffy. A good way to counteract this is with a cool colour. Unlike warm shades such as red, orange and yellow, cool colours create a breezy look that's ideal for small bathrooms.
A subtle pastel blue shade can keep things light and airy, while a more striking blue is perfect for a feature wall or shower panels.
4. Green
Green is another cold bathroom colour idea for small bathrooms, which can stop the space feeling stuffy and uncomfortable. Another benefit of green is that it creates a natural look, conjuring ideas of breezy spring days and leafy surroundings.
If you're adding a feature wall, green and olive offer a classic, organic look, while striking lime provides something truly vibrant. For a base colour, a pastel green or subtle mint will give your small bathroom a good balance of colour and light.
Choosing the perfect colour for your small bathroom
While the colour ideas above provide a bit of insight and inspiration for your small bathroom, the most important advice is to choose a colour you love. Small or large, you'll be using your bathroom every single day, so you'll want it to be a space you're happy in.
At Igloo Surfaces, you can choose from bathroom wall panels in a spectrum of stylish colours. With a 10-20 year guarantee on all panels, you can rest assured your bathroom will stand the test of time, whatever the colour.