3 Reasons to Choose Tile Effect Bathroom Wall Panels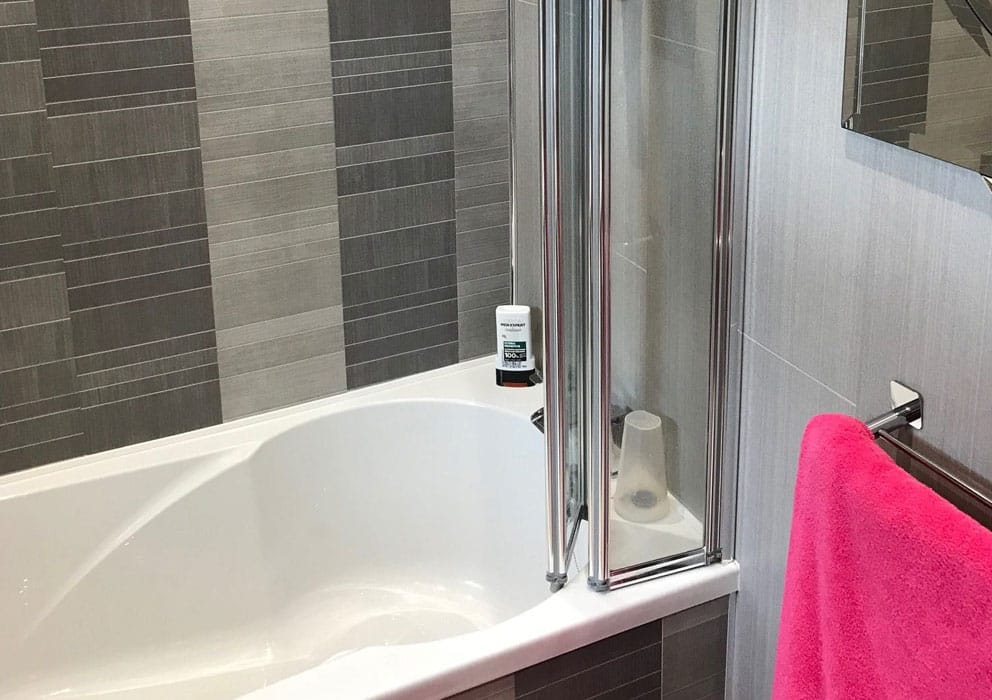 Classic yet versatile, tiles are some of the most popular materials for bathroom walls and floors. But although they've been used in our homes for thousands of years, they're not always the best choice for your bathroom.
From the expense of the raw materials to the faff of the installation process, there are various downsides to tiles. This is particularly true if you're working to a budget or don't have a lot of DIY experience.
Love the look of tiles but not so keen on the technicalities? Tile effect bathroom wall panels are an excellent alternative to more traditional materials. In this blog post, we'll share three reasons why you should consider choosing tile effect bathroom wall panels for your home.
1. Panels are 100% waterproof
Tiles are usually made from ceramic, porcelain, or stone. Although these materials are waterproof, the grouting in between your tiles can be susceptible to moisture ingress and damp. No matter how often you clean your grouting, it can seem impossible to clean – leaving you with unsightly tiles that look grey, grimy and mouldy.
One of the best things about bathroom wall panels is their water resistance. At Igloo Surfaces, our wall panels are 100% waterproof, helping to protect the wall beneath from mould and mildew. From our faux marble Carrara Décor Tile Effect panels to our Modern Décor Silver Small Tile Effect panels, our collection features a handy tongue and groove system. That means you can easily click the panels into place.
For complete peace of mind, we recommend dabbing a bead of silicone in between your panels. This will seal any gaps and give you 100% protection from damp and damage.
2. Panels are more cost-effective
Did you know the average cost of tiling a bathroom is around £50 per square metre? That doesn't take into account the price of the tiles themselves! For a more cost-effective solution that doesn't compromise on appearance, our tile effect bathroom wall panels will give you the look you're after without the added expense.
At Igloo Surfaces, the majority of our tile effect bathroom wall panels cost around £60 for a pack of four, with each panel measuring around 2,650mm long by 250mm wide.
3. Panels are easy to install
Installing tiles can be loud, messy and expensive. Because it requires specialist tools and expertise, many people prefer to hire a contractor to do the job for them. While this ensures a professional finish, it's not always an option if you're working to a budget.
On the other hand, tile effect bathroom wall panels are quick and easy to install yourself. All you'll need is your choice of panels, a small hand saw or jigsaw, and a tub of our adhesive (available online). This also means you can easily switch up your look if you want to redecorate your bathroom in the future.
Waterproof, cost-effective and easy to install
Want to achieve all the benefits above in your bathroom? At Igloo Surfaces, you'll find a huge variety of tile effect panels for bathroom walls, from faux marble to chic graphite. With a 10-20 year guarantee, they're a hardwearing yet easy-to-fit solution!