3 Attractive Alternatives to Tiles in the Bathroom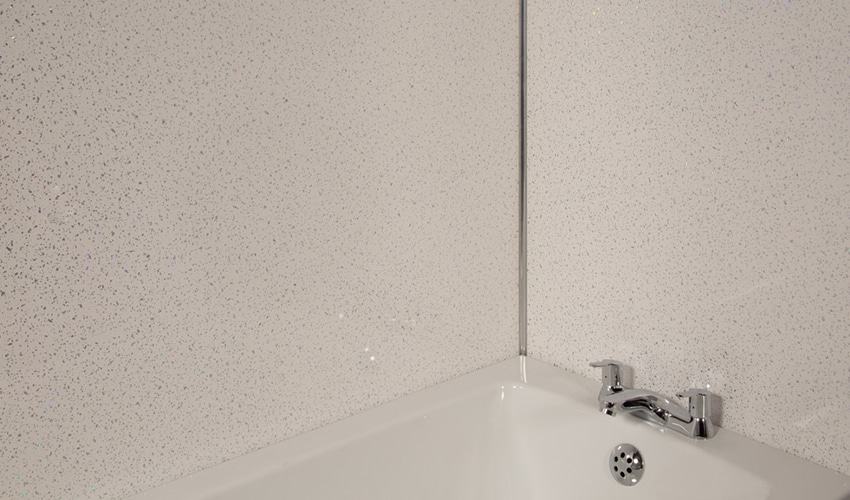 What choices do you have for your bathroom walls? If you think you're limited to tiles, think again!
While tiles are a conventional choice found in plenty of UK homeowners, they're also expensive, difficult to install and tricky to maintain. Fortunately, they're not the only option available. Read on as we look at 3 alternatives to messy bathroom tiling.
Why is it a tricky choice?
Unlike the living room, kitchen or bedrooms, the bathroom is especially difficult to decorate. Why? Its walls are within the 'splash zone' from the bath or shower. That means, over time, they're inevitably going to get wet.
Conventional wall coverings like wallpaper will be destroyed by this moisture, leaving the bathroom looking a mess. That's why tiles have become the 'go-to' option for bathrooms. They're water resistant, so being in the splash zone is no problem at all. But what other water-resistant options are available?
1. Paint
Yes – it's true – typically, paint shouldn't be used in high-moisture environments. However, some paint is produced with a tighter structure, providing a tougher, mildew-resistant finish. The result? A wall covering that is steam and moisture resistant, so there's no risk of damp on your bathroom walls.
With that in mind, specialist paint provides an easy way to add some colour to your bathroom – though it may need updating every few years as the paint eventually weakens.
2. Laminated panels
Laminated panels have been an alternative to bathroom tiles for years. Generally used in commercial settings, they have a laminated surface often backed with a wood or waterproof foam core. However, they can also be purchased as a laminate sheet. Because they're laminated with a water-resistant coating, they are a durable option for bathrooms that can last for years.
Because they expand and contract with moisture, however, laminated panels typically need expansion gaps to be left during installation, making things a bit more complex.
3. PVC wall panels
One option that's completely hassle free are PVC wall panels. Because they're produced using PVC, they won't expand, so they're quick and easy to install. Simply apply good quality adhesive to the panel and you're ready to go – they can even be fitted over tiles.
PVC wall panels are one of the best alternatives to tiles in the bathroom because – as well as being easy to install – they look superb. With a wide range of colours and finishes, they allow homeowners to personalise their bathroom to match their style to a tee.
High quality bathroom wall panels
If you're looking for an attractive alternative to bathroom tiles for your home or commercial property, Igloo Surfaces can help. We stock PVC wall panels in a wide range of styles and colours. All of our products come with a 10 to 20-year guarantee, with free samples available before ordering, so you have complete peace of mind.
For more information, get in touch with our team who are always on hand to help.