How to Improve the Cleanliness of Care Home Bathrooms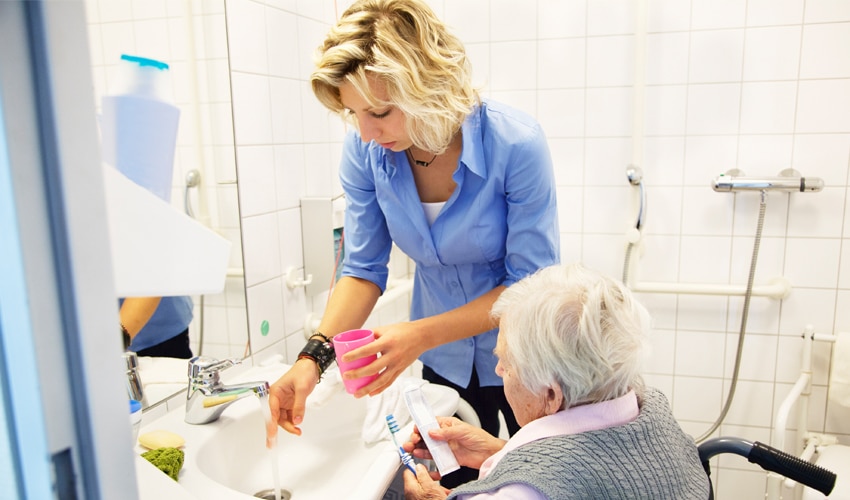 Care homes need to be accommodating, secure and hygienic. And bathrooms are no exception, especially when it comes to hygiene. But how can care home managers and staff make sure bathrooms are kept fully hygienic at all times? Read on as we discuss bathroom cleanliness in care homes and how you can keep standards high.
Requirements of care home bathrooms
Keeping care home bathrooms clean isn't just a matter of pleasing residents. It's part of the minimum standards set by the National Care Standard Commission. These are the standards used to determine whether care homes meet the needs of the people who live there. Essentially, it's a way to measure whether your care home is up to scratch.
Among the standards are en-suite facilities for all users in new build, extensions or first-time registrations. They also outline the need for assisted baths or showers and accessible toilets within close proximity of accommodation, lounge and dining facilities.
Looking at hygiene
But, most importantly in terms of hygiene, they require that "premises are kept clean, hygienic and free from offensive odours throughout and systems are in place to control the spread of infection".
As well as providing a pleasant environment, this kind of cleaning is essential because elderly residents typically suffer from a decline in immune function. It's one of the most recognised symptoms of ageing. In short, older individuals' immune systems don't respond as efficiently to infections.
Keeping bathrooms clean
Generally speaking, there are a number of ways to keep bathrooms looking and feeling clean:
Use disinfectant cleaning products on all surfaces
Try scented products to keep bathrooms smelling pleasant
Keep a cleaning record, so things that aren't cleaned regularly are still cleaning periodically
Any spillages containing bodily fluids should be cleaning and disposed of quickly and appropriately to stop them spreading
The right environment
Before it comes to cleaning bathrooms, care home managers should consider the environment of the bathroom itself. Surfaces containing wood or other porous materials, on the walls, floors or even ceilings, can absorb fluids and make infections more likely to spread.
Not only that, but they're much harder to clean. Over time, these porous materials can also prove to have poor durability as the moisture weakens their structure. To make cleaning easier and more hygienic, it's important to have surfaces durable, waterproof and easy to clean.
Hygienic bathroom surfaces
At Igloo, we provide the perfect solution for care home bathrooms with PVC ceiling panels, wall panels and floor panels. Our products tick all the boxes for hygiene, durability and maintenance as well as being quick and easy to fit. And with a range of styles available, you can pair all of this with a stylish design.
Buying with Igloo, care homes benefit from a 10-20-year guarantee, free delivery on orders above £100 and even free samples to check you're getting the right product for you. Any questions? Simply contact our team, who will be happy to guide you