Are Shower Panels a Good Idea?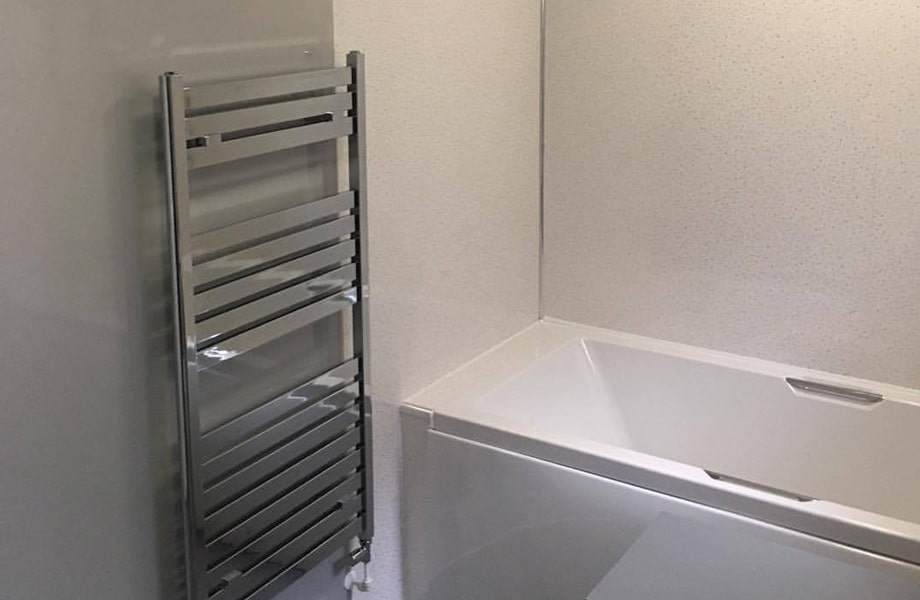 There's no shortage of new products for your home, which aim to make life easier and more efficient. Some stick around, like the virtual assistant, while others simply fade away. Anyone remember mini-fridges?
So, where do shower panels fit in? Relatively new onto the scene, shower panels act as an alternative to tiles and other water-resistant surfaces for your shower. In this post, we'll explore whether they're a good idea that's here to stay or an unnecessary trend that's already on its way out.
Do they work?
The first check for any good idea is whether it works. Shower panels pass that test with flying colours, as long as they're from a good supplier.
Made from PVC, shower panels are completely water resistant. They're hard-wearing to hold up against the inevitable knocks and bumps of a shower, and can even be wiped clean for minimal maintenance.
Filling a gap
The old saying goes, "if it isn't broke, don't fix it." That's why the next test for shower panels is whether they improve on the status quo. Namely – tiles, which are the most popular option for showers and bathrooms.
Quite simply, the answer is yes. Shower panels are a superior alternative to bathroom tiles, both in form and function. They reduce the need for grouting, which is essentially tiles' Achilles heel. With just a small amount of sealant required, there's far less chance of anything wearing away and letting water through.
Will they last?
Hindsight is a wonderful thing when it comes to your home. Whether it's a cheap contractor or a budget vacuum cleaner, so many investments prove unwise after a few months or years of use. Fortunately, shower panels aren't one of them.
At Igloo, our shower panel kits come with a guarantee of 10 to 20 years depending on the specific product. That means you can rest assured they'll grace your home or commercial property for years to come.
The installation hurdle
While longevity is crucial, many people realise something was a bad idea when they come to install it. That's certainly the case with cheap flat-pack furniture, for example. Fortunately, the same isn't true for shower panels.
We've designed our shower panels with easy installation in mind. Kits come with everything you need, from trims and end caps to adhesives and sealants. Crucially, that's paired with clear instructions and even online help guides to make sure you install your panels like a pro.
Best of all, you can even install them over tiles as long as the surface is flat and nothing is loose. That means there's no need to spend hours chipping away at your walls.
How about the looks?
Finally, there's the appearance. By now, we're all well aware that products have to look the part as well as walking the walk. Thankfully for shower panels, they fit the bill yet again.
Unlike tiles, which are actually quite restrictive and dated in their appearance, shower panels come in an array of styles and colours. Go for a classic clean white, get a natural look with marble and stone effects or choose from a selection of vibrant colours.
Shower panels allow you to achieve whichever look you want. Modern or classic, bright or understated – the choice is yours.
See for yourself
Whether it's their performance, appearance or longevity, shower panels are a good idea across the board. At Igloo Surfaces, we stock a wide range of stunning shower panel kits which give you everything you need to put shower panels to the test and see the amazing results.
Need any more information? Give us a call on 01709 329117 to discuss your project.