We would like to give you a very warm welcome to our exciting new brand IGLOO SURFACES, previously Surefit Installations. Here is our brand new website that has been launched today! We're very pleased to showcase our new site to you, as we're very proud of it.
We felt our company was ready for a fresh new look so we can collaborate with our customers, clients, potential clients and associates more efficiently.
We hope that you're able to navigate the website with ease and love our new features as much as we do. The website has been updated so that it's dynamic and interactive – we've done this so you are able to find what you're looking for straight away!
We have also had brand new business cards as seen above, and a brand new Van, Check it out: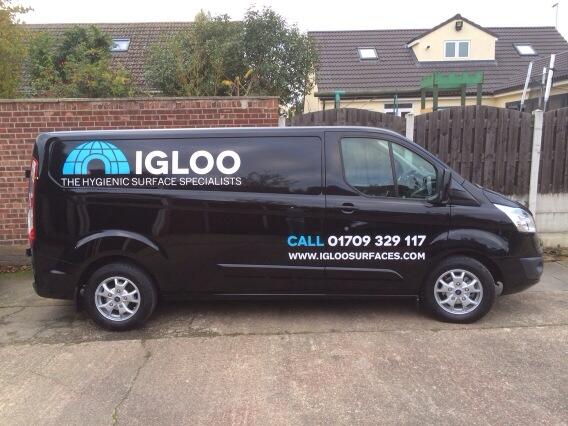 Stay tuned for our new blog that we've created to post regular updates on what we've been up to, which you'll be able to comment on and share with others.
Also stay in touch with us on TWITTER >>