Hygienic cladding was invented to predominantly provide a hygienic environment in different settings around the world such as hospitals, restaurants, laboratories, hotels and educational centres to name but a few.
If you are thinking of replacing ceramic wall tiles with a proven, high performance option consider hygienic cladding, the hygienic alternative to tiles that is impact resistant, grout-free and easy to clean. The smooth surface makes it a timeless choice for any interior.
The hygienic cladding that Igloo Surfaces provides can be installed onto most substrate with a rapid installation service as standard.
Working closely with Arctic PVC we can offer an extensive range of hygienic wall cladding solutions that can be used in different environments where a hygienic environment is of paramount importance.
Arctic PVC
Arctic PVC design products to deliver outstanding long term performance. Their wall panels can be relied upon to continue to work well, look good and stand the test of time with repeated use. Their system uses silver ion technology which is impregnated uniformly in each panel that they produce. This has been independently proven to inhibit the growth of bacteria, mould and fungi with long lasting results.
Other features of Arctic PVC hygienic wall cladding include:
• High Quality
• Versatility
• Low Maintenance
• Easily Cleaned
• Doesn't flake or corrode
• Can be welded and thermoformed
• Added Value to your property
• 20 Year Guarantee
Arctic PVC offers effective protection 24 hours a day, seven days a week, and you can rely on its performance to maintain the highest standards of hygiene available in the market today. Independent tests have shown that our hygienic wall cladding is effective in reducing the levels of bacteria.
Whatever the environment, Arctic PVC can supply bespoke wall cladding products in a range of sophisticated finishes and colours.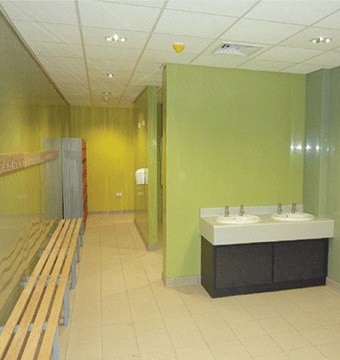 For more information or to submit a BOQ, contact us via the link below……….We guarantee your satisfaction!
Submit your BOQ