Do Bathroom Walls Have To Be Tiled?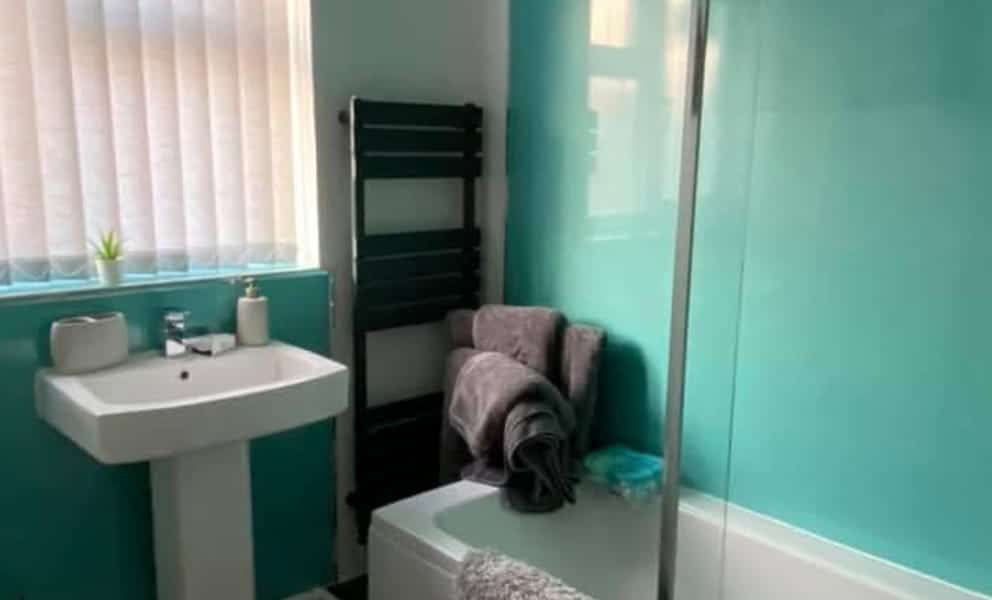 Tiles have long been the traditional choice for bathrooms in Britain. Hardwearing and versatile, tiles provide a beautiful finish while protecting the wall beneath from damp. But when it comes to decorating your bathroom, they aren't the only choice out there.
Did you know that PVC wall panels are a cost-effective alternative to tiles? Not only are they much more affordable (and simple) to install, but they are also 100% waterproof and can be much easier to clean.
In this post, we'll explain the advantages and disadvantages of using tiles in your bathroom. Whether you're replacing old tiling or decorating a room from scratch, we'll help you decide whether tiles or wall panels are the perfect choice for you.
What are the advantages of using tiles?
It's easy to see why tiles have been such an enduringly popular choice in our bathrooms. From their appearance to their practicality, there are many advantages to bathroom tiles. These include:
It's relatively straightforward to fit tiles (or replace individual ones) yourself. This is thanks to their small size, which means you don't need anyone else to help you lift them.
Tiles are typically made from materials such as ceramic or stone. Because these don't contain plastic, they can be less damaging to the environment.
You can mix and match tiles to create your dream effect.
What are the disadvantages of using tiles?
If you're wondering 'do bathroom walls have to be tiled', the answer is a resounding no. Although tiles are a popular choice, they aren't suitable for everyone due to these key disadvantages:
Tiles might be straightforward to fit, however, the process of applying and removing tiles can be laborious. This means it's difficult to redecorate if you fancy refurbishing your bathroom further down the line.
The grouting between tiles is incredibly hard to clean and can be breeding grounds for mould when your bathroom is damp.
Tiles can be very expensive!
Why choose PVC wall panels instead of tiles?
From decorative panels to sleek, block-colour shades, there are a range of wall panels to suit every style and budget. PVC panels combine fuss-free application with a beautiful finish. Here are the main reasons why you could consider choosing them for your home:
To clean our panels, simply wipe them down with a soapy cloth. (No masses of grouting to get dirty here).
Panels are incredible hardwearing thanks to the PVC. At Igloo Surfaces, our products even come with a 10 year guarantee for complete peace of mind.
Don't want your panels that long? They are simple to remove and apply, meaning you can change up the look of your bathroom as often as you like, whether you want classy black marble or a rustic wood effect.
PVC panels are 100% waterproof. Your panels are designed to overlap when you apply them, meaning there are no spaces for water to creep through.
Already got tiles in your bathroom? You can fit your new PVC panels on top, with no need to go to the hassle of removing the tiles first.
Find your perfect PVC wall panels today
If you're ready to make the switch from tiles to PVC panels, we're here for you. At Igloo Surfaces, we stock a wide range bathroom and shower panels that will help you achieve your dream style.
Discover our complete range of PVC wall panels today. Or contact our team on 01709 329117 for answers to any of your questions.