Commercial Kitchen Wall Cladding – 5 Things to Consider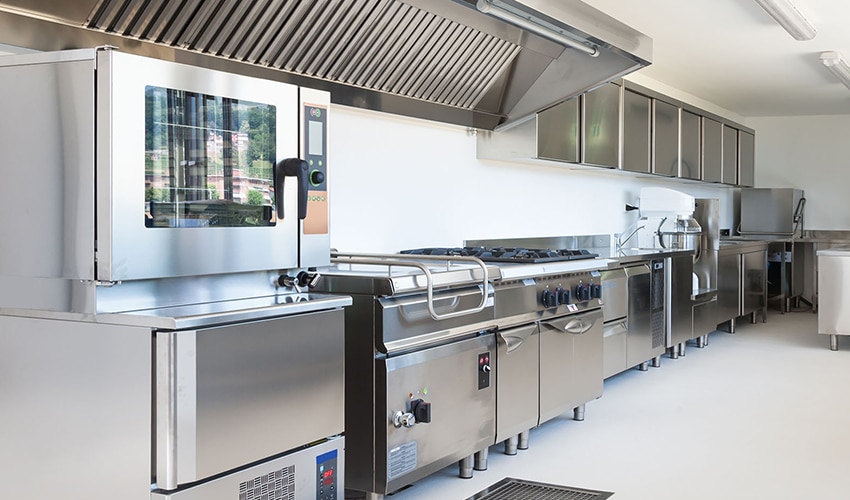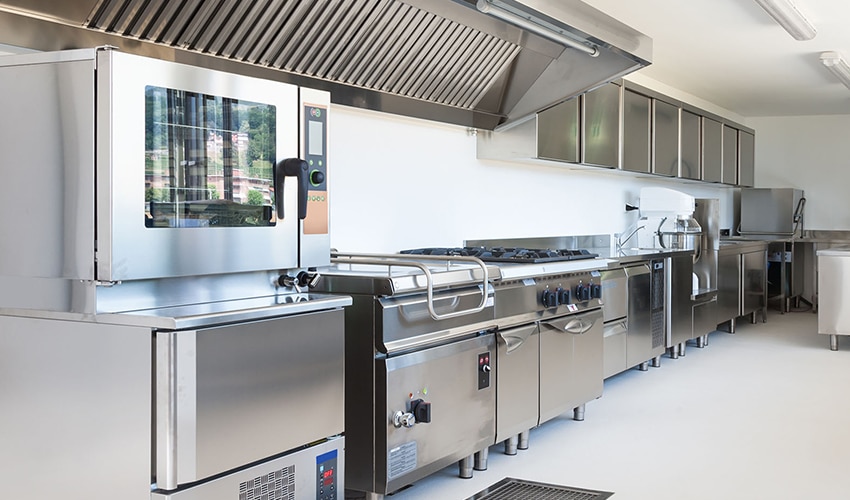 Wall cladding is a smart option for commercial kitchens. It's attractive, cost-effective and easy to install. And whether it's for a restaurant, workplace cafeteria or school canteen, there are a variety of features to consider before purchasing wall cladding.
Read on as we look at 5 points to consider when choosing kitchen wall cladding.
1. Hygiene
In commercial kitchens, it's important to make sure every aspect of your set up is compliant with hygiene regulations. For wall cladding, this means finding something that's easy to clean and doesn't harbour harmful bacteria.
PVC is superior in this sense, because it doesn't soak up any substances. Any stains show up clearly and surfaces can be wiped clean with ease.
2. Fire resistance
Fire safety is paramount in commercial kitchens. From deep fat fryers to hobs, ovens and even electrical appliances, there is a vast array of potential fire starters. What you don't want is that fire to spread easily.
If they're not fire resistant, walls can provide a quick route for fire to spread. Fortunately, there are fire ratings on products to protect against this. A class 1 rating means wall cladding allows no surface spread of flame. Class 0 provides an additional level of protection, limiting combustibility.
Don't compromise on fire safety. Choose wall cladding that is rated for both class 1 and class 0.
3. Appearance
Commercial kitchens need to give off the right impression. This is especially the case if you're serving paying customers. That's where your kitchen's design comes into play – and wall cladding has a pivotal role to play. It provides a backdrop to your kitchen and can make or break the kitchen's overall appearance.
Look for wall cladding that's modern in appearance and, again, easy to clean so you can keep it looking great. Ideally, you should choose wall cladding that's white for practicality. This will make any stains easier to spot and clean.
4. Durability
Commercial kitchens are a harsh environment. That's the case not only for kitchen staff, but also the equipment and surroundings. Wall cladding needs to be able to withstand constant knocks, spills and heat over long periods every day.
Be sure to choose durable wall cladding or you could end up forking out in the future to replace and repair panels. PVC is a good option because it's strong, heat resistant and won't weaken over time like some other materials.
5. Cost
Chances are you have a budget for refurbishing your commercial kitchen. And wall cladding costs can easily stack up if you're not careful. After considering the key points above, be sure to consider how cost-effective your wall cladding is, factoring in its durability and how much it could save you over time.
Introducing Arctic PVC – Commercial Wall Cladding
If you're looking for commercial kitchen wall cladding that ticks all the boxes, Igloo Surfaces can help. Our innovative Arctic PVC wall cladding system provides high quality, versatility and durability in abundance. It's hygienic and fire resistant – rated Class 1/0 – with a 20-year guarantee for complete peace of mind.
To find out more or order your free samples, don't hesitate to get in touch.